Article first published as Mad Men: Let's Party Like It's 1965! on Blogcritics.
Don Drinks (A Lot). Pete Pulls A Six Million Dollar Rabbit Out Of The Hat.
1965 was off to an eventful start for SCDP and episode four is chock full of the drama, tensions, and challenges prevalent at that time. Coincidentally, this particular episode takes place in February 1965, the very month that I started my first job at Benton & Bowles. Fortunately for me, the most drama and excitement that I had in my initial few months on Madison Avenue was getting used to 12-hour work days, being wined and dined by media companies, and sharing a cubicle with Eric von der Lieth — a rather colorful guy who never stopped telling stories. Eric (Duke to his friends) and I are still great friends today and we see each other often in Los Angeles. Nothing has changed — except we traded our cubicle for a golf cart.
New Year, New Billings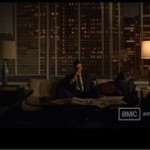 Back to Mad Men. The start of the new year on Madison Avenue was a time to wipe the slate clean and begin a new cycle of business. January 1 marked the start of a new contract year with clients, media rate cards were adjusted, a new clock started ticking on annual volume discounts for media, and perhaps most importantly, new advertising strategies and campaigns were being developed. The pressure was on in all departments but the creative department was under the most pressure. The campaigns they turned out in the first few months of the year would determine the agency's success, creative standing, and reputation. Another truism of the agency business—that an agency or creative team is only as good as its last ad or test score—was in evidence everywhere. So, it's not surprising  that Don took his end of year drinking up a few notches in the first few months of the new year.
The Focus Group
Probably two of the most dreaded words a creative director could hear. Focus groups were very much in vogue with clients and, at best, were a mixed blessing for creative directors. Don's meeting with Faye and Peggy regarding the Pond's Cold Cream campaigns being put into focus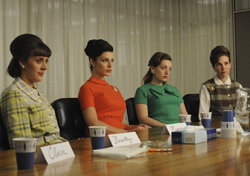 group testing is classic. Getting the most out of a focus group required a great deal of preparation by the creative and account teams as well as the moderator. Peggy and Faye understandably were very interested in whether a skeptical Don had read the research hypothesis and looked at the work. Don let them know that there was no need to… he had already made up his mind which direction was best. Nevertheless, the focus group went on without Don's input, using some of the secretaries at SCDP. Agencies often tried out ideas with internal personnel, but most of the time the research was conducted in outside facilities with "typical consumers" recruited from the general population.
Researchers and focus group moderators were hand picked for their interviewing expertise and special interpretive skills. Some became sought after personalities. Over the years I was lucky to work with some of the best including Faith Popcorn, Paula Drillman, Eleanor Holtzman, and Shoi Dickinson. The skill and expertise that these researchers and moderators employed to bring out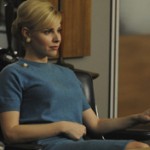 the emotional truth from the participants was critical to the success of the focus group. So when Faye broke through that emotional barrier on Pond's she knew she would get at the answers they wanted. On the other side of mirror, Freddy and Don watched intently and they had a different view of it all. Freddy lamented, "It is frightening to think that our future is the hands of a group of emotional 22-year-olds." Don's retort: "Not mine."
Anyway, according to the focus group, Freddy's instincts were right. Faye informed Don that the women rejected Peggy's "indulge yourself" concept and that ads should link Pond's to matrimony. Don scoffed, "Hello, 1925" and Freddy smiled and said, "All women care about is getting married and they'll buy anything that helps." Including Pond's.
Client Conflicts – One Agency's Loss, Another's Gain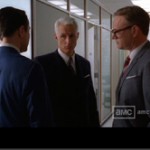 It is accepted practice that an agency cannot work on directly competitive products. Coke vs Pepsi, Nestle vs Hershey, Crest vs Colgate. The logic of these direct conflicts is not disputable. However, many clients also demanded agency dedication and allegiance to their products that went beyond not working on competitive products. Very often agency employees were not allowed to use or consume competitive products at the agency and some of the stories about how far management would go to enforce these rules are legendary. From clients and agency principals inspecting ashtrays in conference rooms for telltale competitive butts to inspecting trash cans for candy bar wrappers and soft drink containers, the "conflict police" were ever-present. You could feel the walls shake from the shouting if anyone at Coke's agency McCann-Erickson was seen with a can of Pepsi at their desk.
The real sticky business problems arose when the boundaries of what constituted a conflict began to spread and conflict lines blurred. Direct product conflicts spread to category conflicts, to corporate conflicts, then to consumer segment conflicts, and sometimes to plain and simple personal client prejudices. That was evident in the Pond's/Clearasil conflict at SCDP. They were not directly competitive, but as Roger said, "The Pond's client has a bug up his ass about Clearasil so we'll have to resign the account." Thanks to Pete Campbell's fumbling sense of timing and bravado, SDCP was able to turn the resignation of an account into more new business. That didn't happen very often, if at all. But, hey, this is TV.
Account Men Bury The Hatchet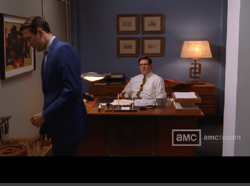 The agency business is highly competitive and that spirit often spilled over into personal relationships. Pete Campbell and Ken Cosgrove were friendly internal rivals at Sterling Cooper, but now they're unfriendly competitors at rival agencies. Over a lunch arranged by Harry, Ken accused Pete of backstabbing and Pete apologized for any perceived slights. Once that tension was lifted, they both let their guards down and commiserated over the issues each of them faced at their respective agencies. They had a laugh over Ken's description of life at McCann as the "worst agency I've ever been at. You all may be slaves to to Draper but it's better to be a slave to creative than to an old fart who poured the last drink." This was emblematic of an attitude shift that was happening at that time. Creative agencies were seen as the cooler, more liberating places to work versus the more established agencies that typically were run by older, well-heeled account people. McCann-Erickson was emblematic of that kind of agency.
This interchange between Pete and Ken had a particular resonance with me since I was CEO of an agency that was acquired by McCann in the early 1980s. Our agency, Geers Gross, was absorbed into McCann and I found myself in a situation similar to Ken's. Fortunately, by that time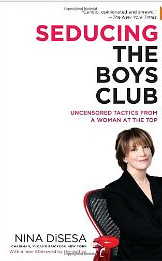 McCann had evolved into a much better agency and place to work and I had a great experience in my two stints at the agency. However, when I arrived there still were some vestiges of the Mad Men McCann days… especially the agency's "boys club" culture and locker room mentality. Oddly enough, during my time at McCann I had the opportunity to work with Nina DiSesa, one of the best creative directors of that time. Nina is a smart, savvy, creative woman who mastered the art of navigating the macho waters of advertising and delivering great creative work for her clients. I admire her a great deal. Nina recently wrote a book about her exploits which I highly recommend. Seducing The Boys Club reveals her uncensored tactics on how she got to be a very successful Don Draper of later years. You will enjoy it.
It will be interesting to see how Don and the boys at SCDP deal with this evolving female dynamic in future episodes.