HANK WASIAK – An Original Mad Man. The Official Biography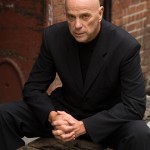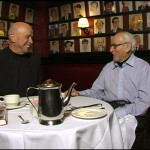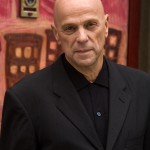 Hank Wasiak is a communications industry leader with an impressive resume of experience working with the  corporate elite of global business. He is the co-founder of The Concept Farm
, one of today's hottest creative companies, best selling author, teacher, key note speaker, teacher, 14 time Emmy nominated Executive TV Producer, and three time Emmy award winning television host. He is also a Reiki Master.
Born in Brooklyn New York, he was the youngest Vice President of Doyle Dane Bernbach at age 26, President of Ketchum Communications at 32, Division President at Brown Forman at 36, and has risen to the top of every organization he was with. He started his Madison Avenue career at Benton & Bowles in 1965 and has held key positions with leading advertising agencies over the past five decades. Hank has seen it all.
Hank retired as Vice Chairman of McCann Erickson WorldGroup, where he served on that company's board and played an integral role in the management of McCann's biggest global clients. Prior to McCann, Hank was President of London based Geers Gross Advertising. President of Brown Forman's prestigious Jos. Garneau Division, COO of Norton Simon's Somerset Importers, and EVP Division Head of Charles of the Ritz.  He now serves on the boards of the American Heart Association's Founders Affiliate and First Ireland Spirits Ltd in Ireland.
Hank teamed up with Dr. Kathryn D. Cramer, Ph.D., author and business coach, to help create one of today's most innovative and powerful business – self help book series based on Asset-Based Thinking
. The series, published by Running Press…"Change The Way You See Everything", "Change The Way You See Yourself" and "Change The Way You See Everything – For Teens" have garnered critical acclaim and are best sellers.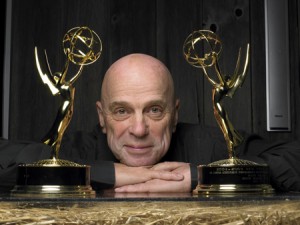 Hank is executive producer and host of The Concept Farm's Emmy award TV show "Cool In Your Code"
and he won three consecutive New York Emmys for his on camera performances in his innovative interview Series, "Back on The Block" and "Code Read".
Hank has also had extensive experience teaching Marketing Communications at a number of prestigious Universities and is currently an Adjunct Professor at USC's Marshall School of Business. He has also held an Adjunct Professorship at Pace University, has taught at Eckerd College, the University of South Florida, the University of Louisville and is a frequent guest lecturer at Pepperdine University. Hank also speaks at Industry events and is a frequent featured speaker at Social Media seminars and conferences.
Hank earned a Bachelors degree in Advertising from Pace University, an MBA in Marketing from the Baruch School of Business. He resides in Los Angeles and New York City.